International Chevelle LS5 Registry Toolbox/Car Show Display Magnet and Registrant Button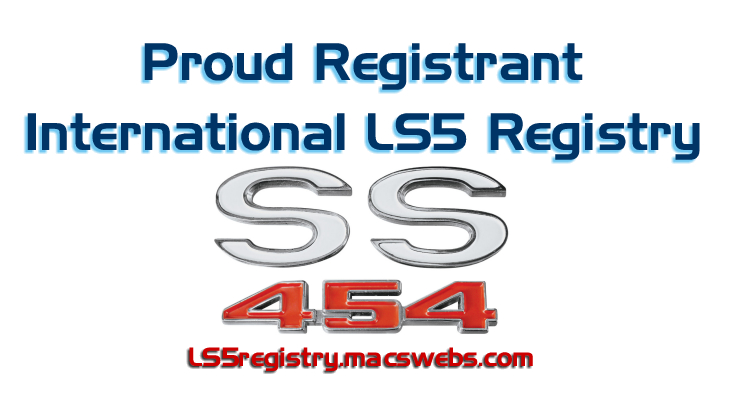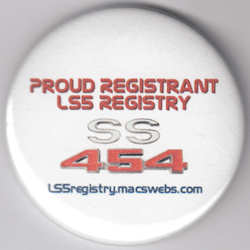 If you did not order your 3.5-inch x 2-inch toolbox/display case magnet or hat pin/button when you ordered your Certificate of Registration, here's a second chance. Magnets are easily removable and will not mar the surface of your prized Chevelle and will adhere to any metal-based surface.
All toolbox/display magnets are mailed USPS First Class or First Class International mail.
If mailing to any country outside the U.S., please insure the mailing address is complete and formatted correctly for international mail.
Your LS5 must be registered in the LS5 Registry to order.
PayPal Order Here for toolbox/display magnet (while supplies last)
PayPal Order Here for hat/shirt button (while supplies last)